(Not entirely sure if this is the right place to put this, so if it's not please feel free to move it)
Ok, so I've been asked where I got my forum signature from and it's quite simple - I made it myself. I used a screenshot of the character selection screen, cropped and modified, added text and there you go! I'll outline the steps below with images.
Firstly, the important thing is the character list screenshot. It's a little fiddly only because you want to make sure there's not a character in the background when you take it. You will notice as you select different characters there's a slight delay as it changes when no character is showing - this is when you take the shot. Might take you a few tries (or not) to get a nice, clean shot, but that's your starting point.
Screenshot with toon: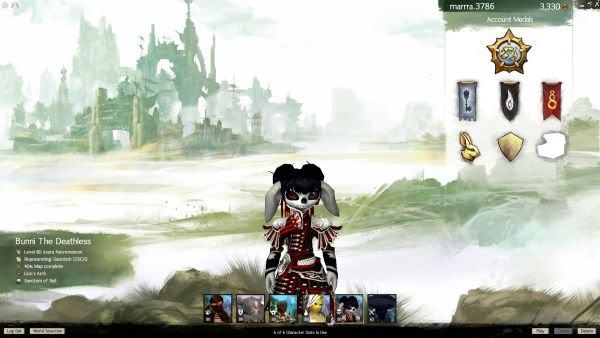 Screenshot without toon: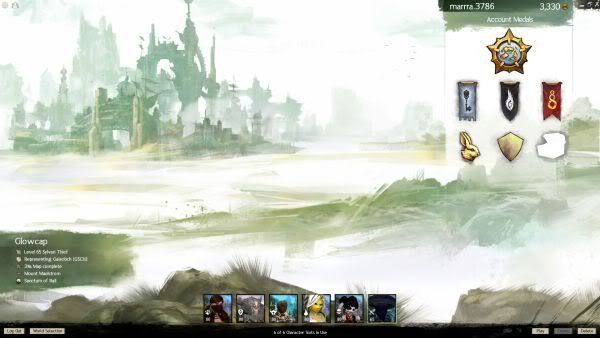 Next you want to open that screenshot in an image editing program and crop it down to just the character portraits (with a little image edging). If you don't have an image editor, I recommend irfanview (irfanview.com) - it is free and I use it all the time for basic editing.
Cropped portraits:

Now, you can leave it there if you want to. Or you can do as I did and add character name text as well. I did that bit in photoshop because it's easy to rotate the text to have it sideways as I do (or if your editor doesn't rotate text, try rotating the image and adding text as normal). Or you can just add it below the portraits instead. That's your choice. It will take a bit of fiddling to get the right font size and type that works for you. Experiment!
Complete:


Then you're done! Just need to upload it to a hosting service (I use photobucket simply because I have for years) and copy the direct image link, which then gets pasted into your signature field of your profile (using html). Save it by clicking the Update Information button at the bottom of your profile and Tadaa! New sig is yours ^_^.

Hope this helps!



» Edited on: 2013-01-16 15:52:47



» Edited on: 2013-01-16 18:47:58